This item is not available for sale.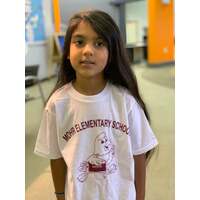 During a pandemic, what better way to build community, than to show your Eagle pride?! Make sure you have your spiritwear, by going to our online Mohr store hosted by Goza Gear, and making your purchases now. You must visit our vendor's website to complete your purchase!


Goza Gear will NOT be shipping directly to homes, Mohr PTA will pick-up spiritwear and coordinate delivery to students.