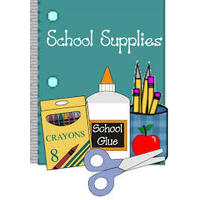 At Mohr, we do the shopping for you!

This year is unique - with our kids beginning the year virtually, it may seem as though supplies are not needed. However, Mohr teachers are working hard to provide supply pickup to ensure all students have what they need at home. Teachers will also use this fund to support virtual learning; given the fluid school situation through the pandemic, we are also allowing teachers to draw from this fund throughout the year as student needs change.

Please be assured that our Mohr teachers are using these funds wisely, to set our Eagles up for learning success! We encourage you to support them in supporting our kiddos, by contributing to the supply kit funds as you normally would!

Any extra funds collected will go to support teacher classrooms and other PTA activities during the year!

We are asking for a flat $50 donation per child.

On behalf of our teachers, thank you so much for your support!