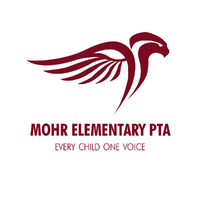 Join the Mohr Elementary PTA and have a voice in how funds are being directed toward student learning during the pandemic!

While some of our programs and events will look different this year, Mohr Elementary's PTA's core mandate remains unchanged: Support and enrich every Mohr student's education and bring together our school community.

Our PTA had 350 parent and faculty members last school year. Our goal is to further grow Mohr's membership base this year, as the more people engage, the better our decisions will reflect everybody's expectations and the more successful our programs will be.
Importantly, Mohr PTA also coordinates with the Pleasanton and statewide PTA, which provide benchmarks and advocate for school funding with state governments - which, given the budget cuts this year, is more important than ever!
The Membership fee for the 2020-21 school year is $15 per person. Membership benefits include:
Voting at the PTA General Association Meetings;
Getting access to Mohr PTA's online directory;
Access to scholarships through California State PTA; and
Becoming part of the California State PTA and National PTA, the largest and most powerful children's advocacy organization in the country.


Joining our PTA is a great way to support your child(ren) and Mohr School!